Photographing this quilt has been hard! I thought it was the winter light that was causing the colours to look a little weird and then I came across this really great post by page + pixel which talks about how to photograph a white quilt and how essential it is to make sure the surroundings are as white as possible (and to have a good light source, like the sun, so I wasn't completely wrong in blaming winter). We painted our white walls a dark blue/grey over two years ago so it's taken me a while to realise that it's the dark walls making it hard to capture colours in my quilt photographs! Looks like I need to track down some foam core! In the meantime, here're some hard won photos of my Cog and Wheel quilt, with colours as true as I could get them!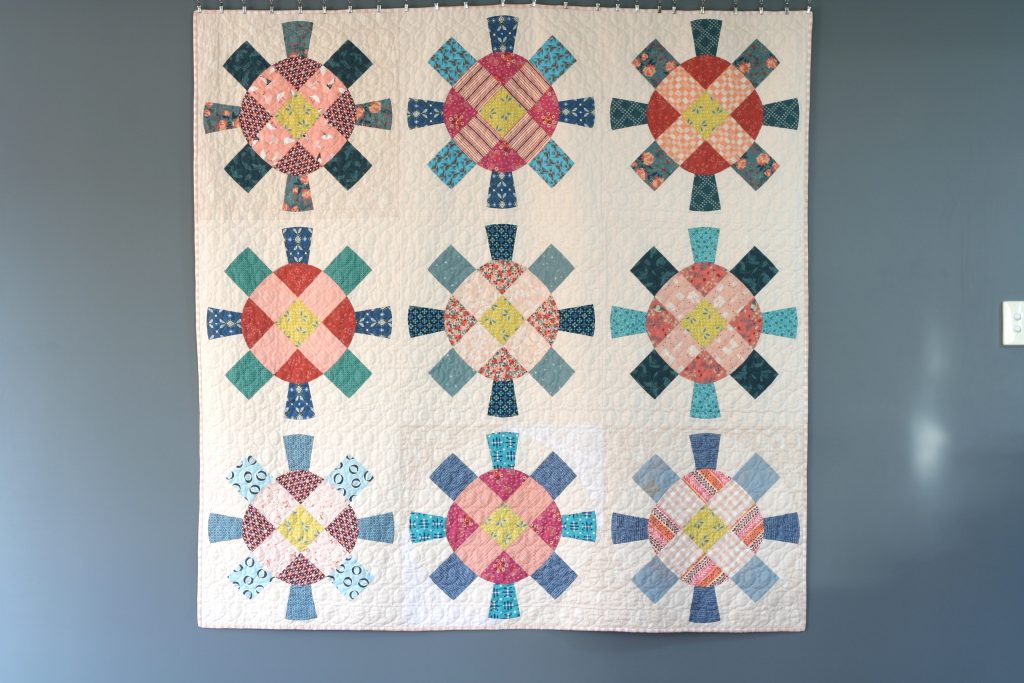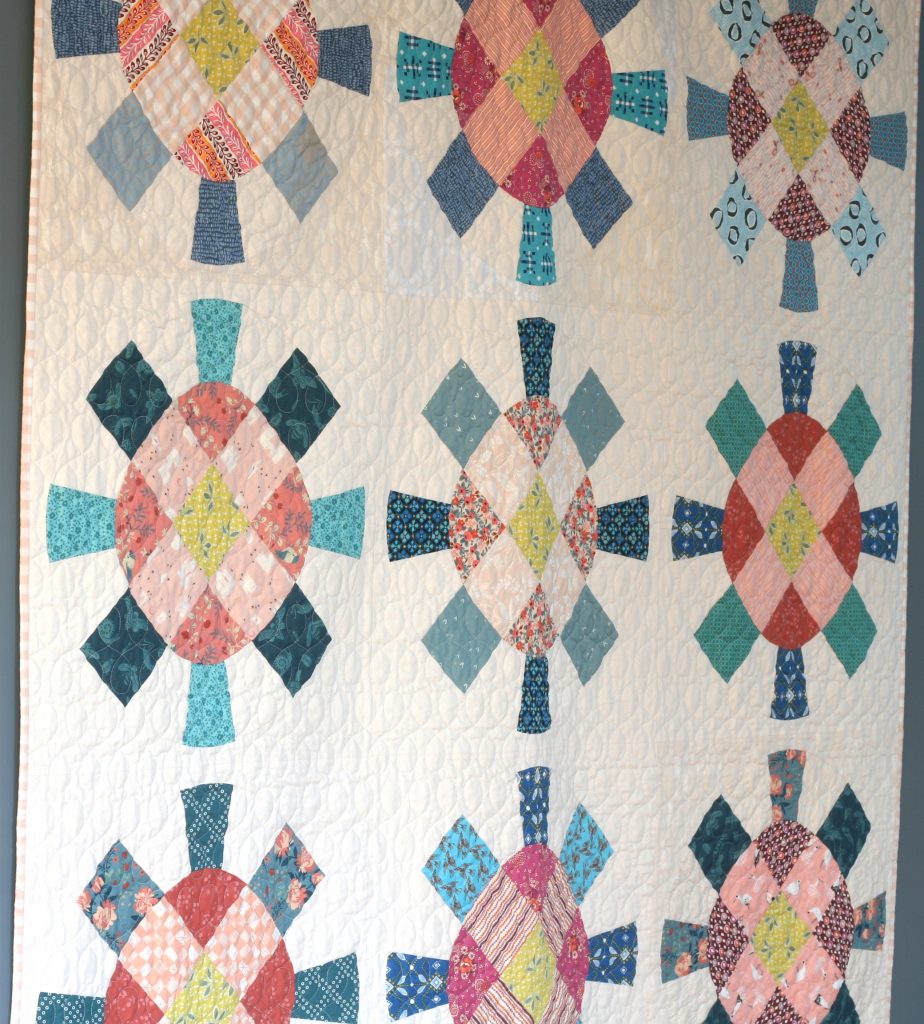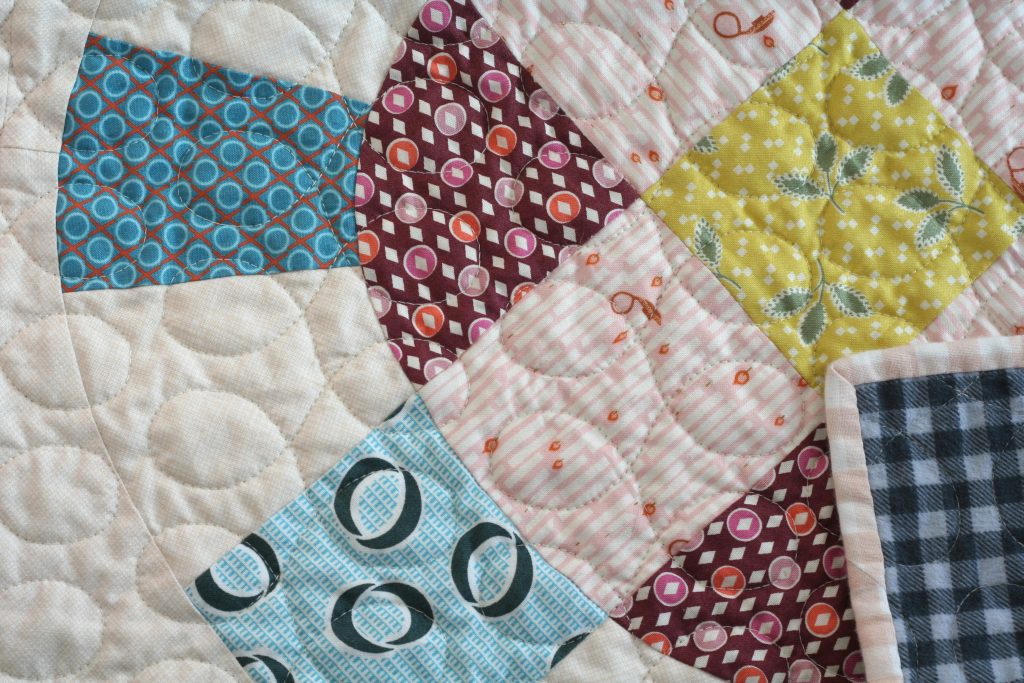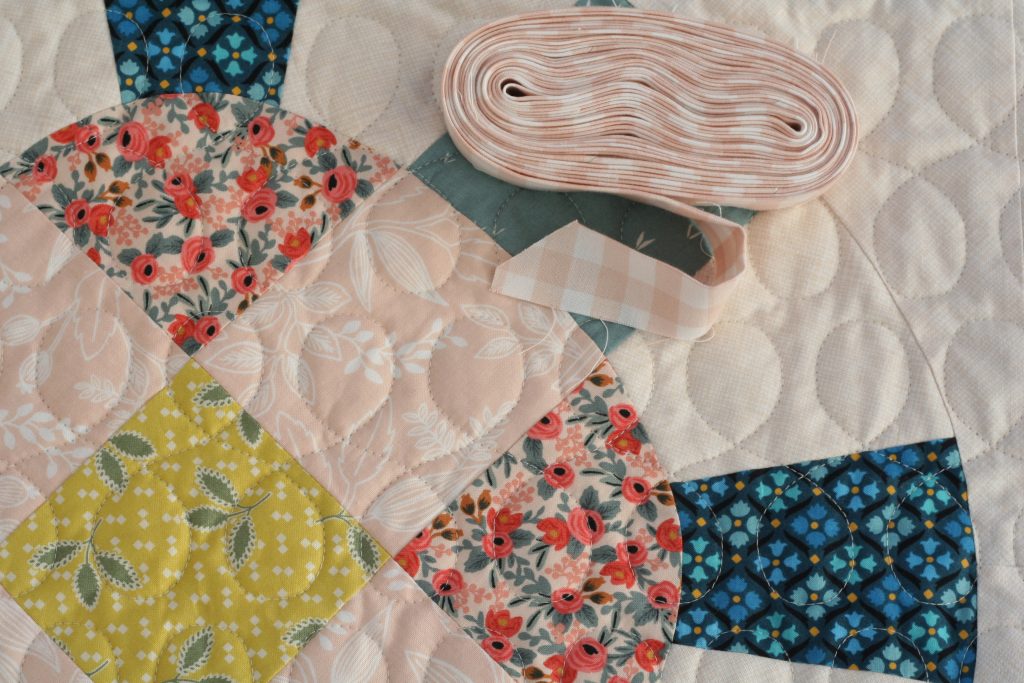 The Cog and Wheel quilt pattern is by Denyse Schmidt, it's a PDF pattern available here in her shop. This is one of those bucket list quilts that I probably never would have made if it weren't for the sew-along organised earlier this year by Denyse and The Next Stitch. There are acrylic templates available but they're a bit pricey when you add postage to New Zealand so I made my own templates from plastic, traced the pattern on to the fabric and used scissors to cut the pieces out. Although it's slower than rotary cutting, I really enjoy the process of tracing and using scissors, I can move away from standing at the kitchen bench and instead sit at our dining table with the sun on my back.
Piecing the curves in this quilt is a little tricky. My first block needed a little easing and resewing to hide the imperfections, but for the subsequent blocks, I found if I pinned carefully and sewed slowly they came together with no problems. The hardest part was choosing fabrics, especially for the last few blocks when I was running out of fabrics to choose from. Well, ones that worked with my chosen colours, I wasn't actually running out of fabric!
The quilt is backed in flannel, my current favourite thing to back a quilt with, especially if I'm not quilting it myself (just because the flannel makes the whole quilt a little bulkier and harder to manoeuvre through my machine). The flannel makes it so warm to snuggle under, it's been in constant use since I finished it and what more could a quilter ask for their quilts?!
Check out #cogandwheelsal on IG to see more Cog and Wheel quilts.
quilt stats
Background fabric: mainly Carolyn Friedlander crosshatch in lingerie, but as I didn't have enough, there is also some Hello Bear by Bonnie Christine for Art Gallery and Pearl Bracelet by Lizzie House.
Cog and Wheel centre fabric: Hope Valley by Denyse Schmidt
Cog and Wheel fabrics: various favourites from my stash, lots of Denyse Schmidt, some Rifle Paper Co, Anna Maria Horner, Carolyn Friedlander, April Rhodes for Art Gallery and Teagan White for Birch Organic Fabrics
Backing fabric: Robert Kaufman flannel
Binding: kitchen window woven in lingerie by Elizabeth Hartman
Block size: 22″
Quilt Size: 66″ x 66″
Longarm Quilting: figure 8 quilting by Busy Bee Quilt Shop